About Us
Learn more about us
---
"Whether your children are yours through biology or adoption, they are yours through love."
-Sadia Rebecca Rodriguez
---
Established in 1993 as The Datz Foundation of North Carolina, Compass Adoption Services is an adoption agency committed to the founding goal of offering adoptive parents a full range of services throughout the entire adoption process.  
Late in 2021, The Datz Foundation began doing business as Compass Adoption Services, a name that not only represents the services that are provided, but also reflects the guiding nature of the work that is being done. The agency name has changed, but the experienced people and the remarkable service remain constant. The Compass team has a combined total of over 25 years of professional adoption experience. Our knowledge, compassion and understanding provide substantial expertise and ensure thorough, proficient, reliable services tailored to each family's needs.
Compass Adoption Services offers an integrated, impartial experience. We embrace the opportunity to work with individuals, couples, and families regardless of their marital status, age, religious affiliation, sexual preference or gender.
Services provided include: Domestic and International Home Studies, including home study updates; Post-Placement Supervision and Reporting; Stepparent and Relative Adoptions and Adoption Counseling Services.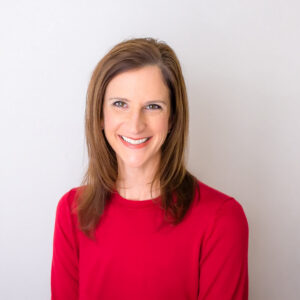 Meet Terri, Executive Director and Owner
Terri McNamara is a licensed clinical social worker who has been dedicated to supporting families for over 15 years.
Terri's social work background prior to adoption work focused on children, teens, adults, and families affected by cancer, providing counseling as well as educational and supportive programming. Terri also worked with hospice, supporting patients at end of life, as well as families who were grieving.
Terri became passionate about adoption when she and her husband Kevin adopted their daughter in 2014. As an adoptive mom herself, Terri knows firsthand the vast range of emotions that accompany the adoption process.